In-Office vs Hospital Based Procedures
March 17, 2021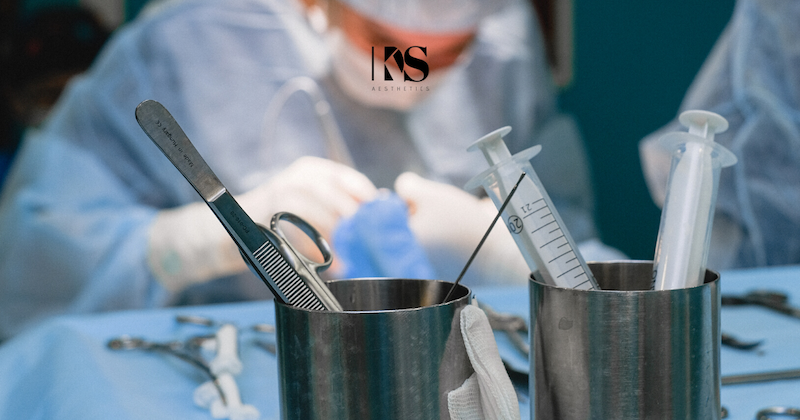 Surgery in general, but cosmetic and plastic surgery in particular, has made significant advances both in the technology and technique that allow our procedures to be performed in a wider array of locations than ever before. Procedures that were once only performed in hospitals are now often performed on an outpatient basis, in surgery centers. Some procedures are even performed here in the procedure room at our office. Of course, making this decision is primarily based on an acceptable safety profile along with our patients' input. But as we have performed a larger proportion of surgeries on an outpatient basis, we have offered our patients more cost effective and convenient surgical options.
Below, is a quick discussion about the benefits of in office surgical procedures as well as when hospital-based procedures are the safest and most effective.
Benefits of an In-Office Procedure:
Cost – cost is always a concern in surgery and if the procedure can be performed in-office, with little-to-no additional risk, there is no reason to accrue the sometimes very large fees imposed by surgery centers and hospitals. We look for the most cost effective, but always safest, option for individual patients
Time – the time it takes to perform a procedure in-office is virtually unparalleled. Patients having their procedure performed here can relax in the knowledge that they have the best chance of an on time start and will be able to leave the office shortly after the procedure is done. In office procedures cut through nearly all the red tape.
Attention – being at our office also means you have the full attention of Dr. Szymanski and our staff. You will be the only one having a procedure at the time and there are no distractions as would be found at the hospital or a surgery center. This allows the most seamless intake and discharge process possible.
Benefits of Hospital-Based Procedures:
General Anesthesia – hospital facilities are equipped to administer general anesthesia and properly take care of patients who are recovering from a procedure that requires it. General anesthetic usually requires several hours of recovery time postoperatively, during which time patients are closely monitored for any adverse effects. Whether the procedure requires an overnight stay or not, having a full medical team on staff can be useful for appropriate surgeries.
Emergency Access – in the very unlikely event of an emergency situation during or after surgery, being at the hospital offers a faster and more direct route to appropriate care. Emergencies can be dealt with within minutes as the trained staff is already on site.
Surgery Centers
Surgery centers split the difference between the in-office procedure and the hospital-based procedure. General anesthesia procedures can be performed in a surgery center, but surgery centers do not typically have emergency facilities close at hand. With that said, surgery centers are more expensive than the same procedure performed in office, but significantly less expensive versus hospitals. There are some procedures that Dr. Szymanski prefers to perform in a surgery center to avail herself of nursing staff and for procedures that require a longer, but not overnight, stay.
What Procedures Can Be Performed in Office?
Of course, the first step is to talk to Dr. Szymanski about the options for your particular surgery. During your consultation you can decide, with her, which option works best.
Related Topic: