Protecting Your Skin From The Harsh Sun Of Summer
May 8, 2020
May is skin cancer and melanoma detection and prevention month. If you aren't already seeing a dermatologist for regular skin checks, we recommend you start. They can guide you best on what to watch and when to take action. As a plastic surgeon, I encourage all patients to increase the focus on their skin health everyday, not only for aesthetic benefits but for their health as well. Skin health and sun protection go hand in hand. Outside of cosmetic procedures, we also often see patients for skin cancer removal and for wound closure after Mohs Surgery with a specialized dermatologist.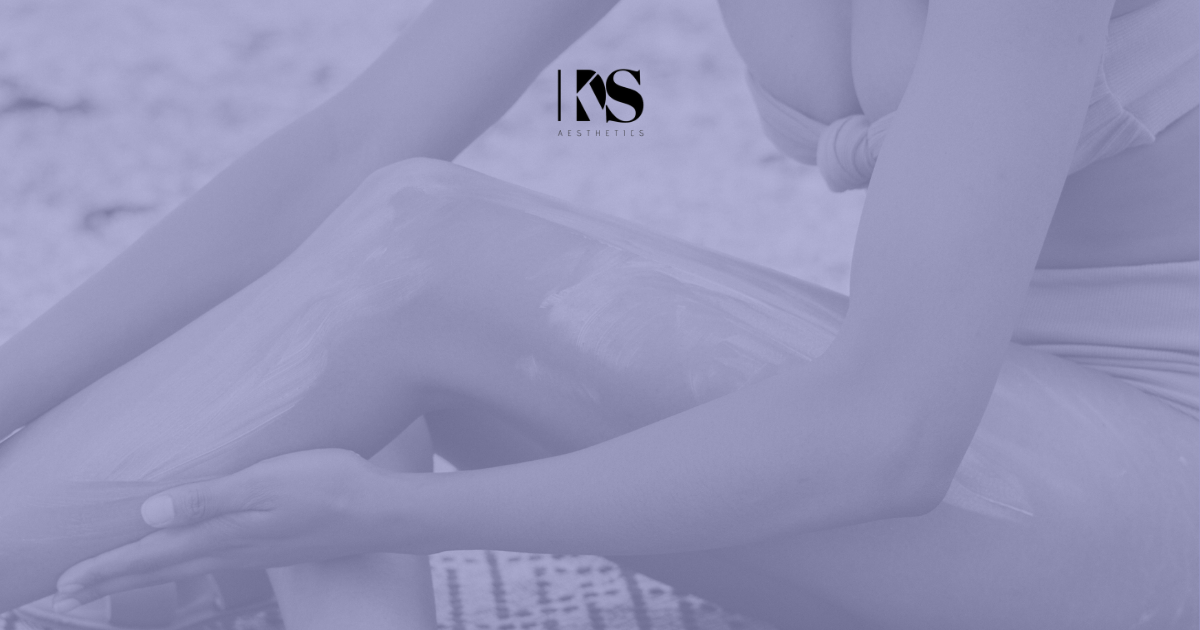 However, with the days getting longer and nicer, we tend to spend more time outside, meaning more extended sun exposure. While it is great to get out and spend time enjoying outdoor activities or the beach, it is important we remember to protect our skin! Sun exposure not only contributes to cell damage and premature aging, it can also increase your risk for developing skin cancer. We hear all too often, an ounce of prevention is better than a pound of cure. We hope this isn't news, but we have some tips for protecting your skin from the sun. It is important to remember to apply your sunscreen, grab your hat, and wear those sunglasses.
Sunscreen
Sunscreen should be a piece of your daily routine. We recommend this for all patients. No matter what your plan is for the day, include sunscreen. Even when we are spending most of our time inside, UV radiation can reach us. Our skin is bombarded with UV radiation both outside and indoors. Think of the exposure you are getting just sitting in your car each day.
SPF of at least 30 is recommended. When used correctly, this will block 97% of the sun's UVB rays. While higher numbers sound better, there is no sunscreen that can block 100% of the sun's harmful radiation. Reapplication of sunscreen throughout the day is important too. Applying once in the morning is simply not enough, especially if you are spending extended time outdoors at the beach or pool, or even gardening or playing with the dogs. Sweat, water, and time can all impact how effective your sun block is.
Before I leave my house, I apply my ZO sunscreen. I recommend to you, and all of my patients do the same. We are excited that the ZO Skin Health line that we carry in the office has expanded to include several sunscreen options to fit patients' various preferences. We love their spray, their tinted matte sunscreen, the daily sheer sunscreen, and we are so excited for their newest addition of powder sunscreen. Each of these powerful sunscreens help you look great and stay adequately protected. You can purchase any of these options by coming into the office, calling, or shopping our ZO online store.
Hats & Physical Protection
Most people have heard of SPF which measures "sun protection factor," but what about UPF? UPF, or "ultraviolet protection factor" is how sun protective clothing and fabrics are categorized. Often athletic and outdoor wear is labeled with this rating. While the fabric of a standard tee-shirt may offer some coverage, true sun protective clothing can have great benefits if you are taking measures to protect more than just your face. Shades and umbrellas can be made in these fabrics as well to allow you to stay cool while being protected… maybe you have a reason to show that body off after all.
Adding protective clothing on top of wearing sunscreen is a great boost for added protection. This is especially helpful if you tend to forget to reapply your sunscreen in a timely manner as well. Doubling up means you aren't left with little protection in between peak efficacy. Clothing and shades can also help us protect vulnerable areas. The scalp is often left unprotected and receives the brunt of the suns rays.
Sunglasses
While accessories are a fun way to show off personality, they also have some practical benefits. Eyes are sensitive to light and sun damage as well. They need their own protection! Sunglasses (especially with polarized lenses) allow our eyes to relax. What does squinting do? Creates and reinforces unwanted wrinkles! Popping on some sunnies when you know you'll be in bright sunlight might save you a few bucks in Botox down the road. If the squinting has already taken its toll, don't worry. We can help with wrinkles here too.
If you're concerned about existing sun damage, age spots, or wrinkles or you would like to discuss the sunscreen options we have available for purchase in the office, we invite you to give us a call! We'd love to talk about prevention and correction with you and help you find your best skin.
Happy Sun Screening!