Timing to Consider When Planning a Tummy Tuck
May 19, 2021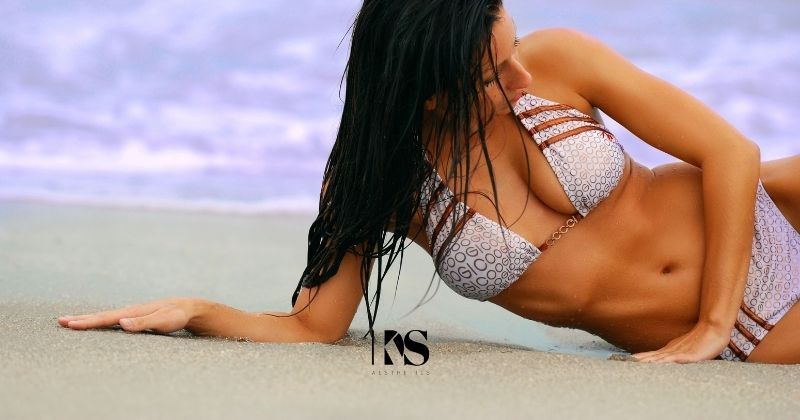 If you are considering an abdominoplasty, you are likely excited and anxious to see your post-op results, but you may also be nervous about when is the best time to plan your surgery. Tummy tucks can address stretch marks, excess skin, abdominal separation, and overall shape, but it is an expensive surgical procedure that requires some post-op downtime. Logistics such as time off work or help around the house or with children can be important to manage to ensure optimal healing and results from your tummy tuck. You may also have questions like, "When will I be bikini ready after a tummy tuck?" or "What month is best to schedule for results by…?"
Planning for recovery from plastic surgery is key. While each patient is different and recovery time can vary from individuals, there are a few things that we want all patients to know and prepare for before scheduling and undergoing an abdominoplasty at KDS Aesthetics.
Recovery Timing from a Tummy Tuck
For most patients, a safe bet is to plan for 6 weeks until you start to feel at home in your new skin after a tummy tuck. There is a lot of rearranging and tightening that comes with this procedure and it will take some time for your body to adjust. The majority of swelling resolves after 6-8 weeks. Full results can typically be expected at 4 to 6 months. If you have a big event planned or hope to spend your summer sporting a skimpy bikini, plan ahead!
For a tummy tuck, most patients will feel extremely sore for the first 3-5 days after the procedure. Due to the tightness of the repositioned skin and underlying tissue and muscles, you may walk slightly bent forward for up to a week after your abdominoplasty. To keep you comfortable and to avoid overuse of the healing abdominal area, you will want to sleep in a more upright position in a recliner or propped up with pillows. Lying flat on your back will not be comfortable during the first week and it is possible this could pop your stitches!
Drains, Binders, and Compression Garments After a Tummy Tuck
Following surgery, you will have one or two small drains placed. These remain in place to allow fluid to drain from the treated area. You will track fluid output and the drains will remain in place until only a very small amount of fluid is recorded over a 24-hour time frame. Post-op drains usually remain in place from 10-21 days after an abdominoplasty, but this depends on a patient's progress. Some people feel comfortable tucking their drains into clothing and going to work, while others prefer to have more privacy and comfort at home.
You will be placed in a binder immediately after your procedure. You should wear this garment for at least 4-6 weeks after a tummy tuck to reduce swelling, promote healing, and encourage shape. The binder can be switched to a compression garment after 2 weeks if the patient desires.
Limitations After a Tummy Tuck
We ask patients walk short distances starting the day after surgery to prevent blood clots from forming. No lifting more than 5 pounds for the first week, less than 10 pounds for weeks 2 – 4, less than 20 pounds for weeks 5-6 for patients after abdominoplasty. After week 6, you may slowly increase your workouts.
We always recommend patients practice good skincare and sun protection, but it is also important that you avoid sun or tanning beds early after your procedure for the sake of your scar. Tanning in the incision area in the first two months after a tummy tuck may cause permanent color change to your scar.
Related Topics: